← Irish Dignitaries Dedicate Watson House Exhibition
Exhibitions and Museums →
Film and Multimedia Presentations
September 14, 2012
Ireland's Great Hunger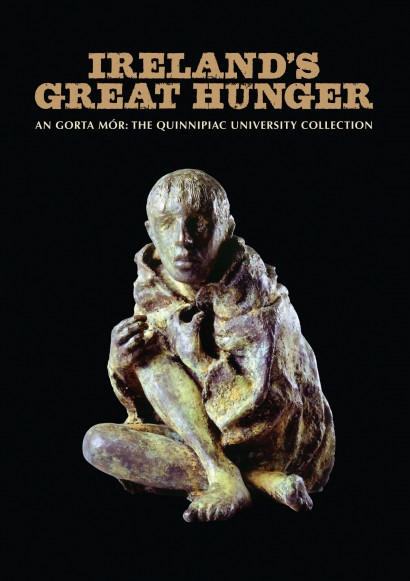 An Gorta Mór
The Quinnipiac University Collection
Writer/Director/Producer
Through the voices of Quinnipiac University President John Leahy, PhD, historians Christine Kinealy and David A. Vallone, librarian Janice Swiatek-Kelly, PhD, Galway booksellers Des and Tom Kenny, and artists John Behan, Pádraic Reaney and Kieran Tuohy, this film tells the haunting story of Ireland's Great Hunger. Images of sculpture and painting, documents and maps help to evoke a time (1845-52) when a million and a half people died and over two million more fled, out of a pre-famine population of eight million. Within a decade, the population of Ireland was reduced by half.
This film is in limited release. To receive a copy by email, please click here.
The Brian P. Burns Collection of Irish Paintings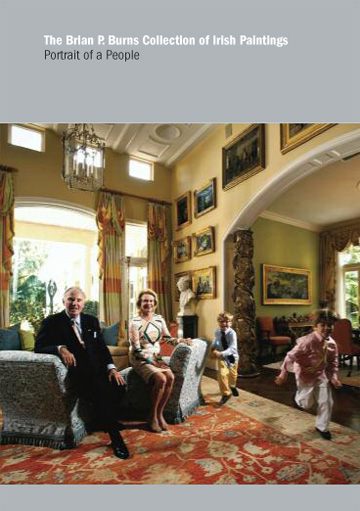 Portrait of a People
Writer/Director/Producer
Featuring over 100 important Irish paintings and watercolors from the mid-19th to mid-20th century, this film captures selections from The Brian P. Burns Irish Art Collection. This significant private collection was displayed and filmed at The Phoenix Art Museum in Phoenix, Arizona in 2007. Featured artists include William Orpen, Paul Henry, Jack B. Yeats, Walter Osborne and Sir John Lavery. By exploring the rise in awareness of Ireland's painters among the Irish Diaspora, the Collection also serves as an historical record of the culture and identity of the Irish and their art.
Also presented in this film, is a selection of rare Irish books and original literary manuscripts from the John J. Burns Library's Irish Collection, founded in memory of his father, including selected books, letters and manuscripts by W.B. Yeats, Jack Yeats, Samuel Beckett, George Bernard Shaw, Seamus Heaney, Flann O'Brien and Nuala Ni Dhomhnaill. The Burns Library's Irish Collection is part of
the Center for Irish Programs at Boston College, which also includes the University's acclaimed Irish Studies Program and Irish Institute.
This film had not yet been released. Please visit this site again for further information.
Treasures of New York: St. Patrick's Cathedral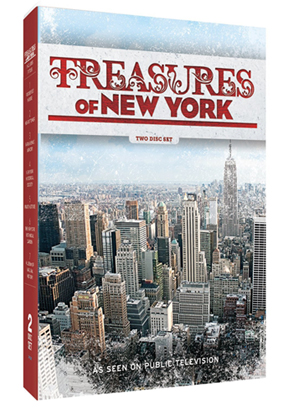 Contributor/Participant
Aired on Thirteen (PBS), August 15, 2015.
As the world awaits Pope Francis's visit to New York, Treasures of New York, St. Patrick's Cathedral delves into the cathedral's history as the center of Catholic life in New York City, showcases the recent $175 million restoration, and examines the breathtaking architectural features that have made it a celebrated building and National Historic Landmark.
To view the full episode please click here
Joker at the Universe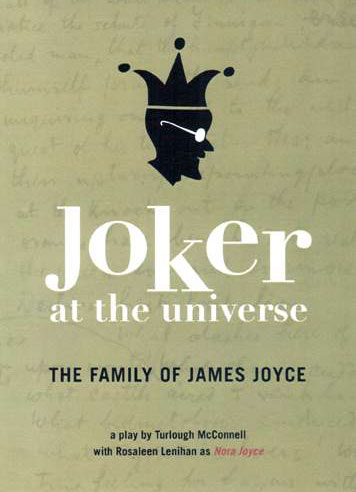 Writer
A play focusing on the end of James Joyce's life and his family, written by Turlough McConnell and performed November 14th, 2003.
Please click here for more information.
This entry was posted in featuredhomeright, projects. Bookmark the permalink.
← Irish Dignitaries Dedicate Watson House Exhibition
Exhibitions and Museums →
Comments are closed.