← Great Famine Voices Roadshow | Strokestown Park
A Living Legacy: Irish Art from the Collection of Brian Burns →
The Mission Continues: Who Is My Neighbor?
June 20, 2019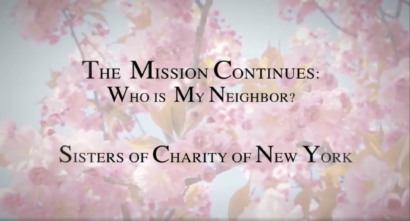 For over 200 years, the Sisters of Charity have advocated for those most in need of our love and support. Today the Sisters continue to serve our neighbor through their sponsored ministries. See the short film here.
This entry was posted in featurednews, news and tagged Elizabeth Seton, Irish history in New York, New York Irish, Sisters of Charity New York, Turlough McConnell. Bookmark the permalink.
← Great Famine Voices Roadshow | Strokestown Park
A Living Legacy: Irish Art from the Collection of Brian Burns →
Comments are closed.